APC UPS SYSTEM SERVICE & REPAIR
PREVENTATIVE MAINTENANCE – COMPETITIVE PRICING
BATTERY & UPS SERVICES FOR LARGE & SMALL APPLICATIONS
Service – Repair – Installations
Eaton Powerware Service & Repair
24 Hour Emergency Service – Keeping You Connected
TRIPP-LITE UPS BATTERY SERVICE & REPAIR
Specialty diagnostic – performance evaluation services

WELCOME TO UNLIMITED POWER SOLUTIONS, LLC
Unlimited Power Solutions, LLC knows that battery performance is critical to your power systems. We are committed to keeping your independent power back-up system reliable, by offering a comprehensive set of battery and UPS system services designed to minimize the risk of system downtime and provide you with peace of mind.
Unlimited Power Solutions, LLC provides:
– Consistent, repeatable on-line battery testing without discharge to batteries.
– AC & DC load testing for all types of systems including Uninterruptible Power Supply (UPS), Telecom Switch & Control and Emergency Lighting.
– UPS emergency service
– Cost-effective preventive maintenance programs for batteries and UPS systems.
– Graphical diagnostic analysis of each battery in a string minimizes your cost to replace a failing battery.
– UPS system sales (new and used)
– UPS system transportation and relocation
– Major brands supported…
** APC, Liebert, Tripp-Lite, Eaton Powerware, MGE
Got a Question or Want a FREE Consultation?  Enter Your Information Below.
SPEAK WITH AN UNLIMITED POWER SOLUTIONS REPRESENTATIVE
Interested in speaking with us about your power supply needs? Give us a call at (603) 489-5214 or simply click the button below.
Contact Us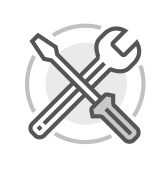 UPS MAINTENANCE & SERVICE PLANS
IT, facility, & property management professionals choose UPS LLC for UPS system service & upkeep.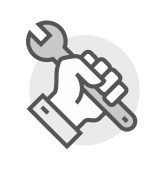 24 HOUR EMERGENCY SERVICE
Because emergencies can happen at any time, we offer true 24/7 fast and dependable service.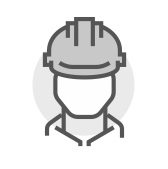 UPS BATTERY DISPOSAL & RECYCLING
Get your new UPS batteries installed and your old batteries disposed of, we handle it all.